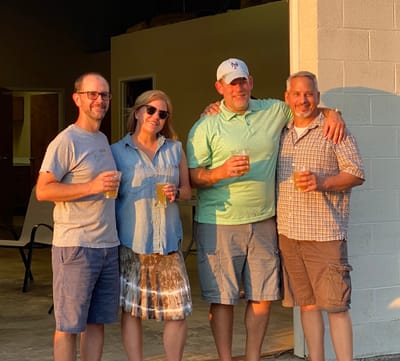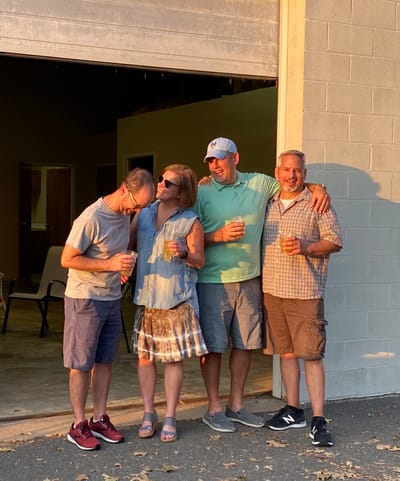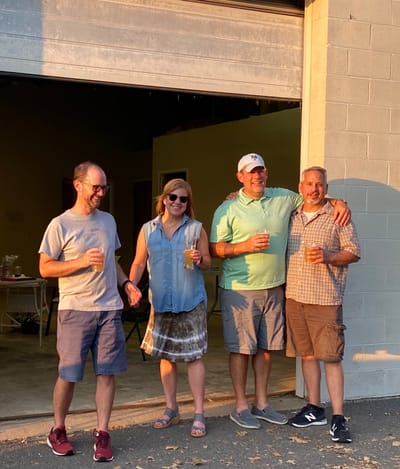 Cheshire Craft Brewing, founded in 2020, by Frank Barretta, Scott DeMeo, Jami Ferguson & Kevin Ferguson.
Craft is located on the north side of Cheshire, Connecticut at 125 Commerce Court, No. 7 off of Route 10.

Frank & Scott have been brewing partners for over a decade and make a variety of exceptional beers. As Ragged Mountain Brewing the pair consistently placed well in regional home brewing competitions. Jami brings her midwestern attitude and hospitality experience to the Craft taproom. Kevin is Craft's in-house counsel & self appointed taster-in-chief. Despite the pandemic, the founders agreed to move forward with their plan to bring a brewery to Cheshire. While there were more obstacles than anticipated, each glitch was managed and resolved with help from our valued team members who treat Craft like it's their own, Kenny Rock, our general contractor and Jen Bates, our project manager.